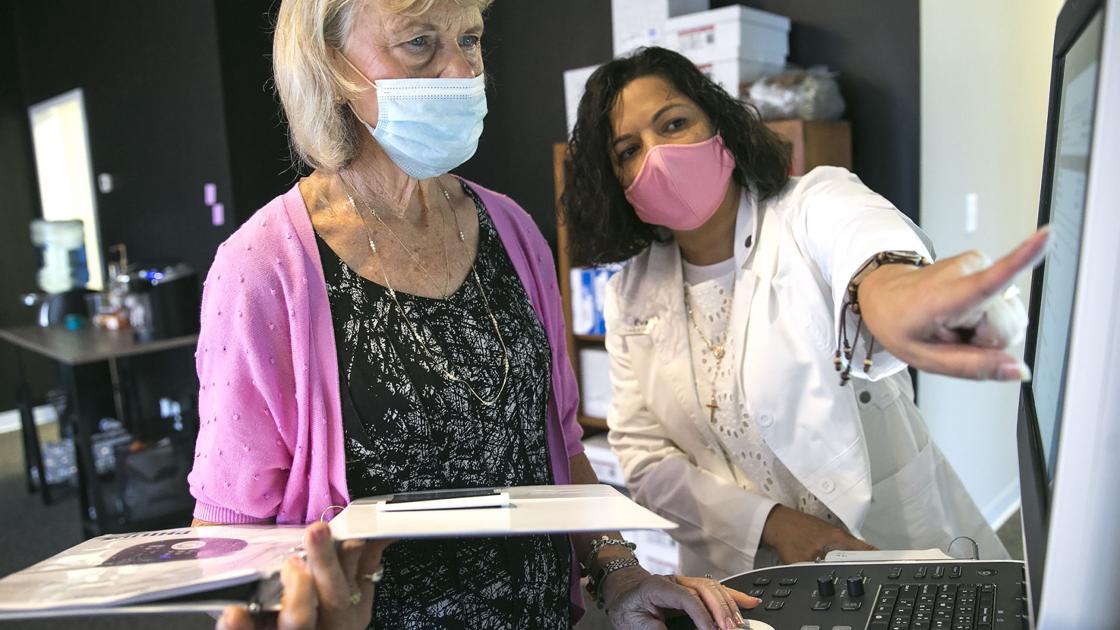 Gary Rolla led the local council last year when the money was raised and said he was humbled the mission was completed on his watch. He's also excited that others can benefit from the group's work.
"It's a blessing to know that other people value life, no matter where they're at in the world, and that they're willing to go to the lengths they are to obtain an ultrasound machine," he said.
Wilkes said the portable device can be used, not only to detect viable pregnancies, but also to look at various internal organs and diagnose problems.
'THE RIPPLE EFFECT'
Earlier this year, Choices relocated to a larger office space off Southpoint Parkway in Spotsylvania County, across from the Walmart. Before that, it operated near the city bus station, out of a house that was so small, support classes had to be scheduled on different days because there wasn't room to hold them all at the same time.
This week, staff members got trained on the new ultrasound and plan to celebrate it and the new space on Saturday. Because of space limitations due to COVID-19, the event is not open to the public.
The center's paid staff includes a nurse manager and ultrasound technicians, but its medical director, Dr. Brenda Hines, donates her time to the facility between her work at her own practice, New Beginnings in Fredericksburg.