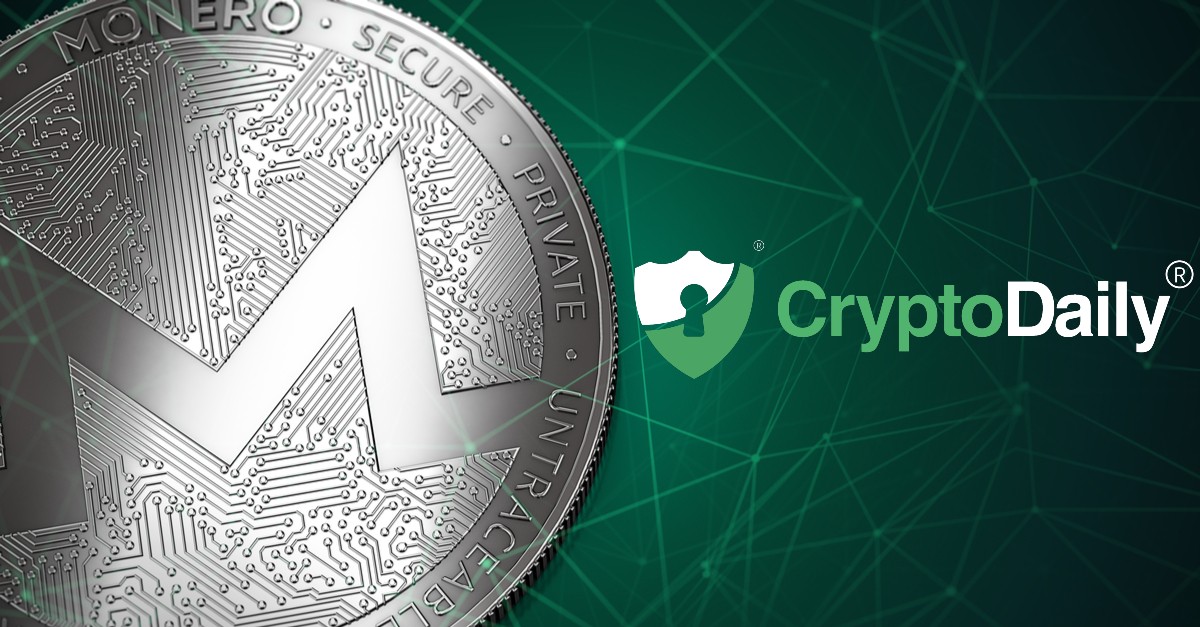 By Dmitriy Gurkovskiy, Chief Analyst at RoboForex
On Tuesday, October 6th, the XMR rate is correcting, though the cryptocurrency itself looks rather strong. It is generally trading near 112.20 USD.
This week, the pair has renewed the highs and is now trading near the upper border of the ascending channel. On D1, the Monero is forming a bounce off the resistance level. The target level for the correction of the uptrend is the nearest support level. The MACD histogram is above zero, while its signal lines keep forming an ascending impulse, confirming further growth. The indicator and tech analysis give contradicting signals. If we look closely at the XMR/USD chart, a correction followed by further strengthening will seem more probable.
On H4, the Monero is also forming a bounce off the upper border of the descending channel. Judging by the previous movements, we may suppose that the pair will go on declining to the support level of 97.00 USD. The Stochastic has formed a Black Cross in the overbought area, while the price on the chart went down to play off the signal and then restored its positions. Based on this data, we may suppose that a decline to the support level remains more probable. After the correction, the pair may return into the uptrend again. The aim of the growth is 117.00 USD.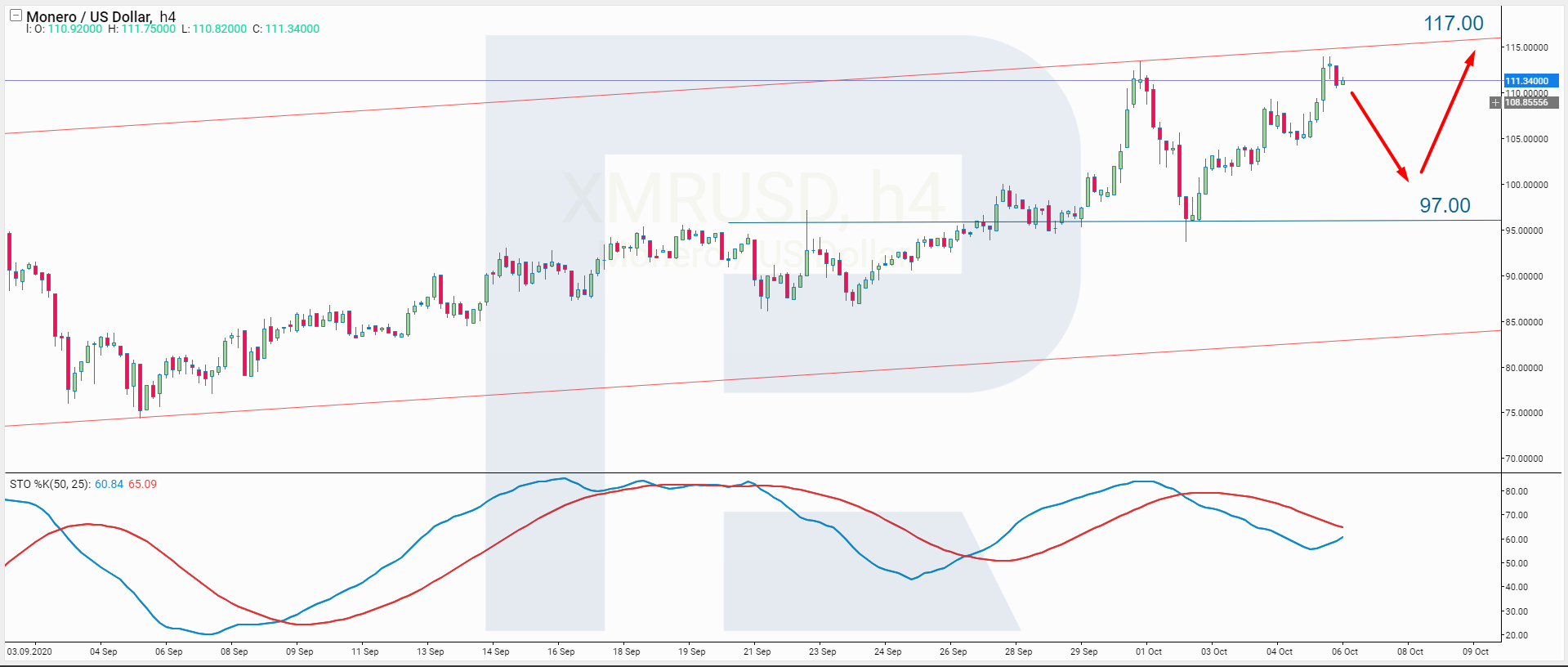 In October, the Monero will live through a hardfork. The update of the CLSAG network is planned for October, 17th. It was announced beforehand. All users are supposed to update the software, namely, the wallet. For the Monero networking operators, the new software is already available.
It is known that the Monero algorithms will become able to process and confirm transactions quicker. The processing power of the network may further grow by 20%, making it more competitive. Moreover, the updates will enhance the safety of the network and the anonymous status of protocols.
For the Monero, this will be the largest among the latest hardforks. Meanwhile, it will not affect the Proof-of-Work principles and the RandomX mining algorithm.
Disclaimer
Any predictions contained herein are based on the author's particular opinion. This analysis shall not be treated as trading advice. RoboForex shall not be held liable for the results of the trades arising from relying upon trading recommendations and reviews contained herein.
© 2020 CryptoDaily All Rights Reserved. This article is provided for informational purposes only. It is not offered or intended to be used as legal, tax, investment, financial, or other advice.